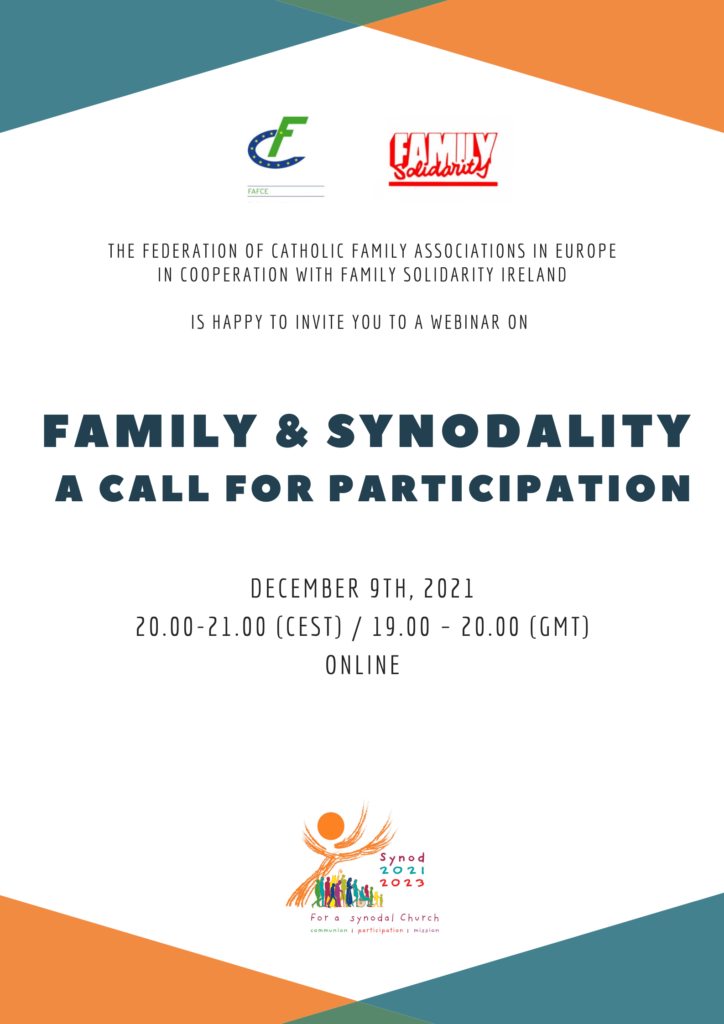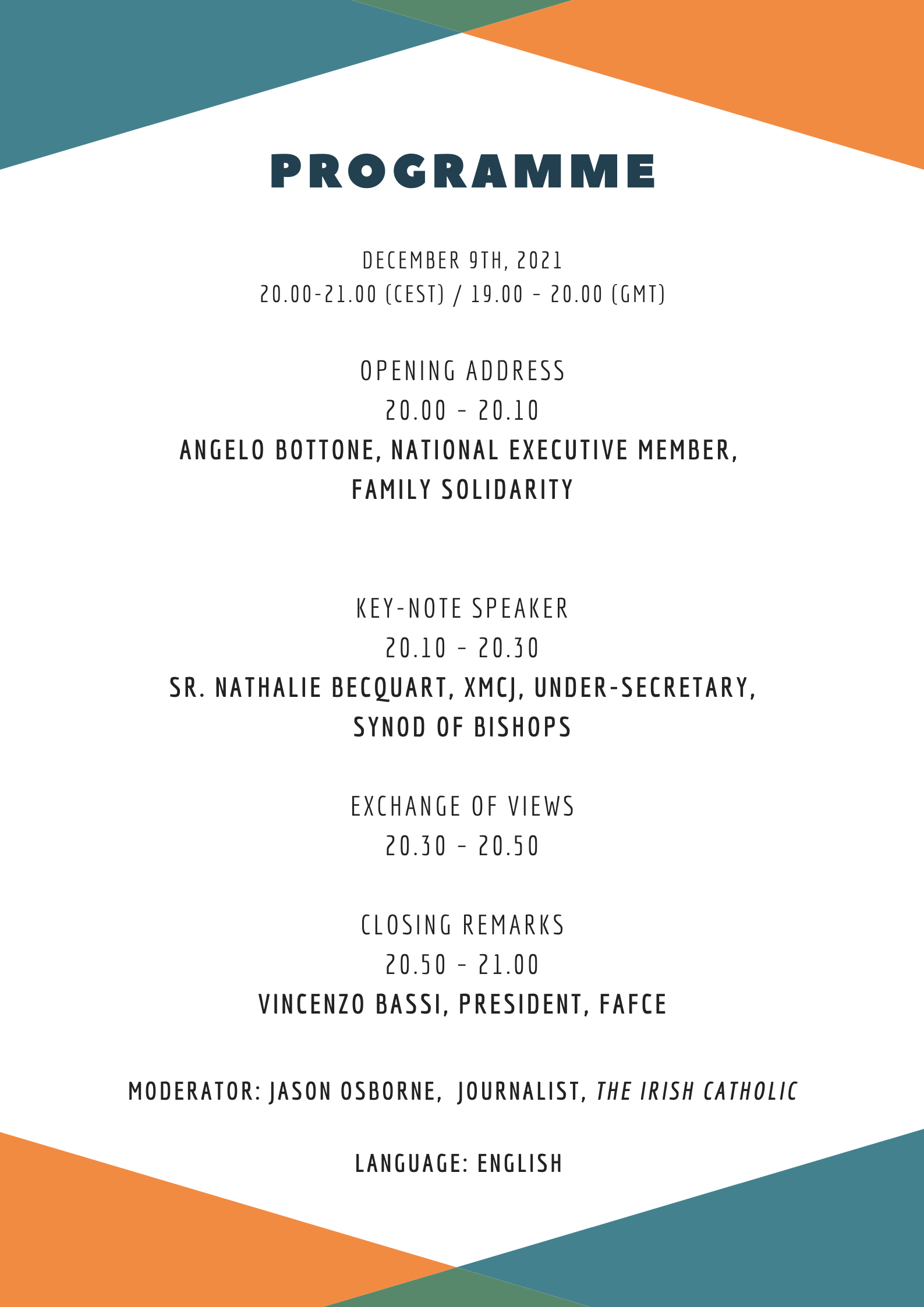 The synodality is a call for mutual listening between all the members of the Church, and inspired by the Holy Spirit. Encouraged by the opening of the Synod, family associations wish to become protagonists of the synodal movement initiated by Pope Francis. In the same way that family members care for each other and move forward in a common understanding of unity, family associations wish today to work within the Church to create a true path of unity and communion for the common good.
This webinar is a way that FAFCE and Family Solidarity have to raise awareness about the responsibility that Christians and, specifically, our Organisations have in this goal in the first instance , by working to create a network of encounters between families and by developing Family Associations. In fact, as Pope Francis said at the opening of the synodal path, "As we initiate this process, we too are called to become experts in the art of encounter. Not so much by organizing events or theorizing about problems, as in taking time to encounter the Lord and one another".
Please register here before the 7th December.