Family Solidarity hosted an on line ZOOM webinar on
ASSISTED SUICIDE, EUTHANASIA AND DYING WITH DIGNITY
On Thursday 15th October at 19.30 (Irish time)
 Dr Noreen O'Carroll presented a paper on the above topic and it was followed by a discussion with a panel which included David Quinn of the Iona Institute.
Dáil Éireann is currently debating the Dying with Dignity Bill 2020 . Everyone would like to die with dignity.  So enacting legislation for it would appear to be an un-controversial thing to do.    However, there are a number of particular concerns about this.   First, 'dying with dignity' is increasingly associated nowadays with physician-assisted suicide and euthanasia.  Second, the monopolising of the phrase 'dying with dignity' by advocates of legalised physician-assisted and euthanasia is quite distressing to everyone whose loved one died naturally with dignity.  Third, physician-assisted suicide and euthanasia is strongly opposed by the World Medical Association which has member associations in countries through the world.  Fourth, legislation that permits physician-assisted suicide and euthanasia impacts on the boundary of the ethical practice of medicine, which has prohibited the intentional taking of a patient's life for millennia.   Fifth, such legislation raises questions for everyone about the nature of the law and whether one is obliged to obey an unjust law.  These and other issues about assisted suicide, euthanasia and dying with dignity will be explored in this discussion.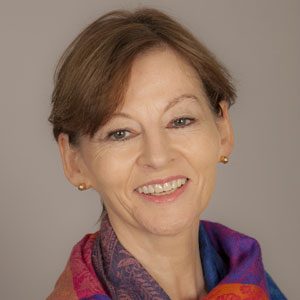 Noreen O'Carroll, M.A., H. Dip. Ed., Ph.D., DPMSA
Dr Noreen O'Carroll is a lecturer in medical ethics at RCSI University of Medicine and Health Sciences since 2009. A graduate of University College Dublin, she studied in Helsinki and London; and taught philosophy at the Milltown Institute of Theology and Philosophy, Holy Cross Clonliffe, All Hallows College and NUI Maynooth. Her most recently published article is 'The Concept of Person in Healthcare Ethics' in Ciphers of Transcendence. Edited by Fran O'Rourke. (Dublin, Irish Academic Press, 2019).
Recommended reading:
Royal Irish Academy, "End of life care and the right to die".
Royal College of Physicians of Ireland, "Assisted suicide – position paper" and Supplemetary key updates.
Irish Association for Palliative Care, "Voluntary euthanasia – discussion paper".