No strong evidence that free contraception will reduce abortion rate
Health Minister Simon Harris wants the State to provide free contraception as a way of reducing the number of unwanted pregnancies. Evidence from other countries suggests that his plan won't work and may be another waste of public money that would be better spent elsewhere.
If we look at and compare abortion rates with easily available and sometimes free contraception in a variety of European countries we discover that there is no correlation between them.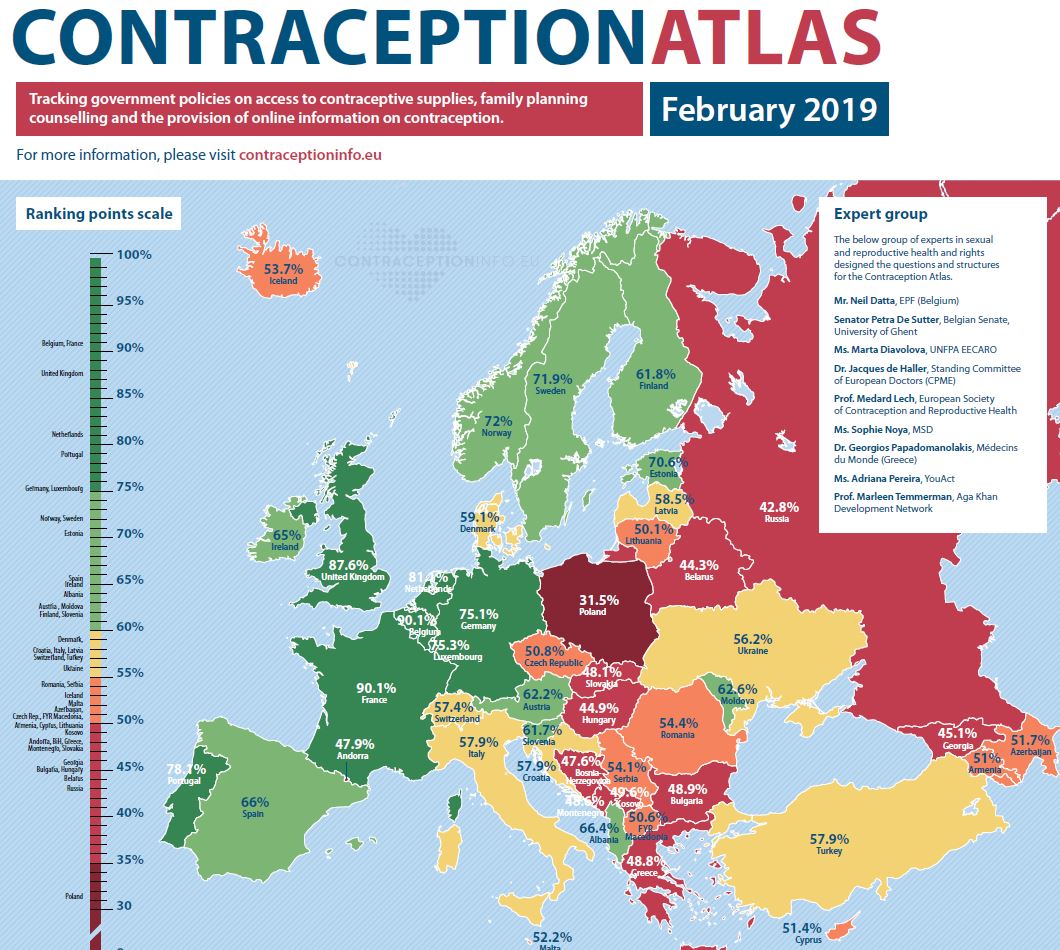 The dark green countries in the graphic are highlighted by the European Parliamentary Forum for Sexual and Reproductive Rights for having general reimbursement schemes (including long-term contraception) for contraception-users, special contraception arrangements for young and vulnerable groups, plus Government-supported websites providing contraception information.
But two of the countries in that group – France and Britain – have high rates of abortion by European standards, while Italy, which scores poorly in the Forum's analysis in terms of affordable contraceptive availability and information has a much lower abortion rate. The abortion rates are 6.2 per 1000 women age 15-49 in Italy, compared with 14.4 in France and 16.7 in the UK.
In a previous blog I have commented on two studies that found no correlation between the cost of contraceptives and the rates of abortion.
Since then an interesting new article has been published on the BMJ Open website, with the title "Ecological study on the use of hormonal contraception, abortion and births among teenagers in the Nordic countries."
The study focuses on teenagers in Denmark, Finland, Iceland, Norway and Sweden. In the period 2008-2015 both birth and abortion rates decreased in those countries, particularly among teenagers. The study tested the hypothesis that "the increasing availability of contraceptives is one of the reasons for the decline" and found that this is not the case.
"The observed differences in overall user rates of hormonal contraceptives could not explain the differences in abortion rates since, for example, Norway had a lower user rate than Sweden, but still had lower abortion rates."
There are three main factors determining the risk of unplanned pregnancies: the proportion of sexually active women, the proportion of women using a contraceptive method and the efficacy of this method.
The study said nothing conclusive about the first factor. (We know from other studies that in developed countries there has been a decline in the sexual activity among teenagers and a postponement of their first intercourse. This is due partly to the fact that they socialized more online rather than in real life.)
With regard to the proportion of contraceptive users, there were only small differences between the countries studied, and the proportion did not increase more in countries with the steepest decrease in births and abortion rates.
The study then highlights the high efficacy of so called long-acting reversible contraceptive (LARC) methods, such as implants, compared to pills or condoms, but "the impact on the overall and long-term abortion rate has been difficult to detect."
Those three factors (sexual activity, use and quality of contraception) are influenced by cultural and social aspects. Interestingly, the study is quite sceptical about the efficacy of sex education programmes.
"It has been suggested that sexuality education programmes may lower teenage pregnancy rates by postponing the first sexual intercourse and by increasing both contraceptive user rates and quality of use. There is however a wide variety of programmes, and from the studies, it is difficult to draw conclusions about the extent to which programmes actually affect teenage pregnancy in practice. A Cochrane review of school-based sexuality education programmes found no evidence of an impact on pregnancy rates".
We have discussed this issue here.
The study dismisses the claim that subsidies of contraceptives can lower pregnancy rates, which is what Minister Harris is suggesting.
"Denmark, without any subsidies at all, has a higher contraceptive user rate and a lower abortion rate than Sweden, which offers subsidies for young women. This is in keeping with the findings from an English study where staying at school rather than the promotion of long-acting reversible contraceptive (LARC) seemed to have a higher impact on the teenage pregnancy rate."
Thus, there is little or no evidence that free contraception will reduce the number of crisis pregnancies. Such a programme would cost anything up to €126 million per annum according to a report in Times Ireland. Wouldn't that money be far better spent on the new children's hospital?
Author: DR ANGELO BOTTONE
Source: https://ionainstitute.ie/no-strong-evidence-that-free-contraception-will-reduce-abortion-rate/